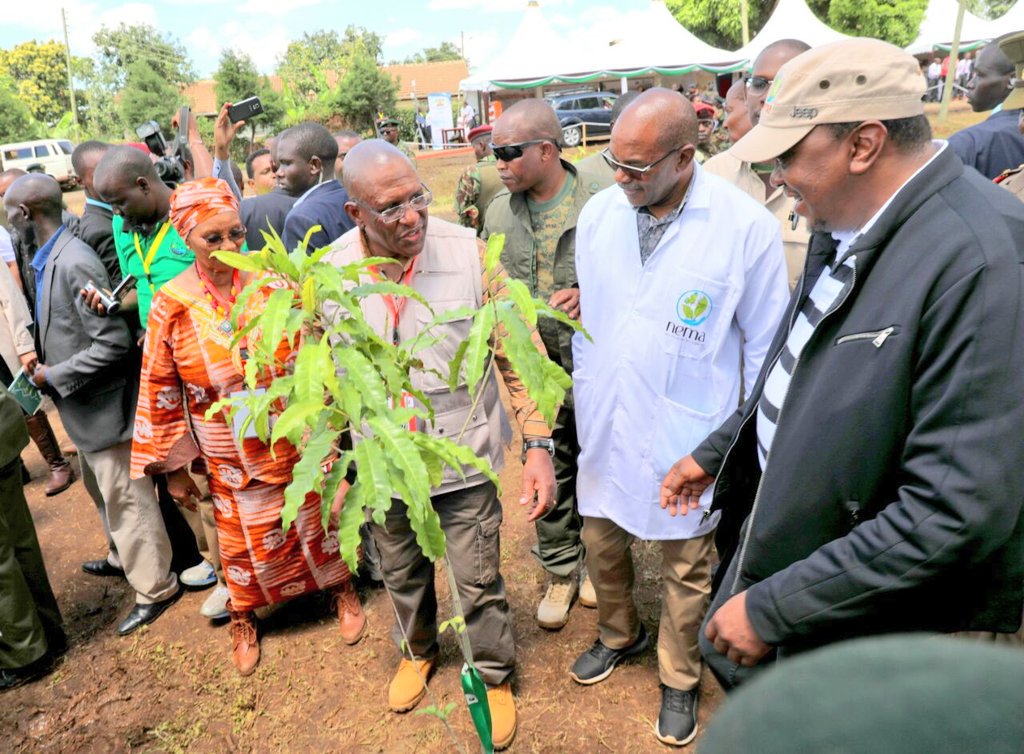 The forest cover in Makueni County is set to go higher as the County government is planning to plant 5 million trees in the next five years.
The program which has been launched yesterday will see the County government work together with the national government to achieve this target.
Makueni County marked the tree planting exercise yesterday(Saturday) at the Matinga dam where over 3000 trees were planted in a bid to conserve the environment around the dam.
Speaking during the function Makueni County Commissioner Mohammed Maalim has said that a steering committee will be formed to make sure that the 5 million trees target is reached.
"We are targeting to raise 5 million seedlings in the next five years, we should have laid the legacy for Makueni County" Maalim said.
Maalim has also added that 8 hills in Makueni have been marked as water towers and the national government has already put up plans to conserves the areas.
Public land grabbers were also put on notice that their days are counted and they will soon face the law.
"We are not planting tree alone, but we are also warning those who are thirsty for public land, your days are numbered" Maalim added.
So far Makueni county has already planted over 200,000 trees since the onset of rains on March this year.
The tree planting exercise was launched nationwide by President Uhuru Kenyatta at the Moi Forces Academcy in Nairobi on Saturday.
The National government is planning to increase forest cover in the country up to 10% as required by the constitution.