The first case of covid 19 was confirmed in Wuhan, China before spreading to other countries in the world. The virus has killed millions of people around the world so far and we all seem to be waiting for relief.
Our country is still recording new positive cases. This means that, all Kenyans should follow guidelines and measures from the ministry of health to reduce infections in our country.
That said the NHIF which majority of the Kenyans rely on when it comes to their medical cover, seems to have withdrawn their support for some Kenyans as reported in the daily nation:

Accordingly from the source, NHIF have revealed that, it will not cover any bills for Kenyans who are paying 500 shillings per month. Those who pay Ksh1700 per month will be covered.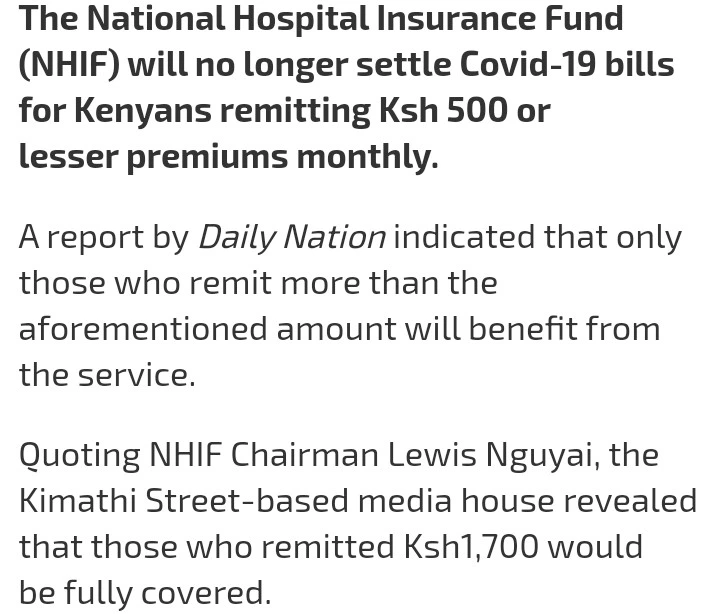 This has been revealed by NHIF Chairman, Lewis. I quote his statement, "Divide Ksh8 million and see how many families paying Ksh 500 will have deprived the fund. Statistically, this is not attainable at present." He revealed.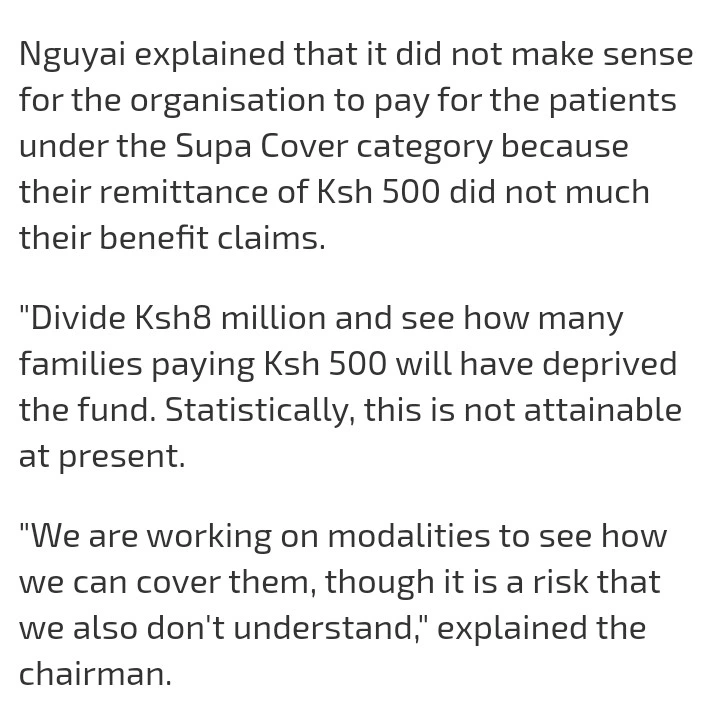 These are sad news to Kenyans who pay 500 shillings since they will not be covered for medical treatment. covid-19 patients who are in critical conditions pay more than 20,000 shillings for medical treatment in hospital per day which is honestly to big a loaf to carry on one's back alone.
All in all, ensure you sanitize and keep social distance. Kindly let's endeavour to follow all guidelines from the MoH to reduce infections. Covid-19 is real and treatment is very expensive!!